Pastors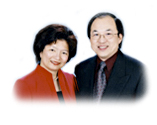 Rev. Tong Liu (Senior Pastor)
Rev. Tong Liu received his degree in Meteorology at University of Taiwan and MS in Meteorology at University of Maryland, United States. He joined the United States Weather Bureau after graduation. While he was working at the US Weather Bureau, he also served at the Embassadors For Christ in Pennsylvania. He received his calling to serve full time in 1983 and started his theological study at Westminster Theological Seminary. After graduation, he joined San Jose Christian Alliance Church and served as an assistant Pastor for the Mandarin congregation for about 10 years. River of Life Christian Church was founded in 1995 under his leadership and focused on a vision with four main tracks - Worship & Praise, Renewal of the Holy Spirit, Cell Church, and World Missions. The number of church members have increased over the years and 80 plus daughter churches were established in North America, Mongolia and West Africa. Sermons given by Rev. Tong are captivating and powerful, he is also an outstanding worship leader. His wife, Belinda, is also devoted to the ministry. She founded the Double Portion Ministry to serve sister groups. They have two beautiful daughters.
---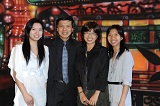 Rev. Hing Chai Cheng (Senior Associate Pastor)
Rev. Hing Chai Cheng grew up in Malaysia and had studied in England, UK and Louisiana, United States to pursue his degree in architecture. After receiving his calling to serve the Lord full time, he studied and received Master of Theology from Dallas Theological Seminary in 1990. He then ministered at Arlington Chinese Bible Church in Dallas area and later on went back to Malaysia to serve as a Senior Pastor at Taman Midah Lutheran Church in Kuala Lumpur. He and his family returned to the United States in 2001 and joined the River of Life team. He currently serves as the pastoral ministries director. He and Connie, his wife and partner in ministry, have two beautiful daughters.
---

Rev. Doris Lin (English Adult Ministry Pastor)
Pastor Doris Lin, born in Taiwan, came to the states with her family during high school. At fifteen, she received her first calling into full-time ministry. After her university graduation, she began her engineer career in the Silicon Valley. When River of Life Christian Church was founded in 1995, she was part of the coworker team and served in various ministries, including worship team, healing, youth, children and mission. In 1998, she began her full-time ministry pursuit and obtained an MA in world mission from Fuller Theological Seminary. After graduation, she was commissioned by River of Life Christian Church as a missionary to Asia for two years. In 2004, she returned to River of Life, and later began ministering in the newly started English adult ministry. She became an ordained reverend in 2007 and continued to pastor in the English adult ministry.
---